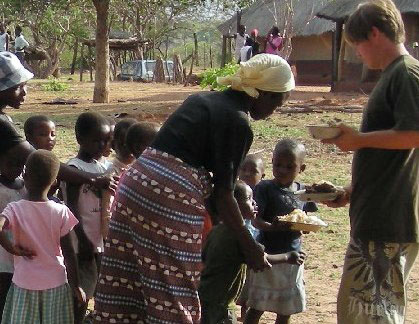 Austin Arnold is a volunteer outreach missionary for ROCK of Africa Mission, and is based in Zimbabwe.
Austin first traveled to Zimbabwe in 2007 as a member of a ROCK of Africa Outreach Team. Since then, he has returned several times and his heart and passion for the people and country has only grown.
Even when home in Southern California, Africa is not far from Austin's mind. He says,
"Once the Lord touches your heart and calls you to a place like Africa, it is impossible to ignore. Serving the Lord in Zimbabwe is an honor and a thrill."
Austin Arnold is based in Harare, Zimbabwe but travels to different regions of Zimbabwe and Zambia to prepare, support and participate in the ROCK of Africa Mission Outreaches.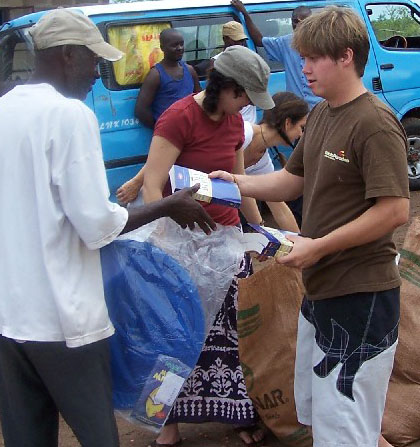 Remember, ROCK of Africa is an ALL VOLUNTEER organization and pays no salaries. Austin Arnold and all relief workers depend on your financial gifts for their personal support and to sustain their work.
Please donate to support
Austin Arnold.



Your financial gifts toward the support of Austin Arnold are greatly appreciated. Thank you.



ROCK of Africa is a relief outreach of the World Bible Society, a nonprofit 501(c)(3) charitable organization. Gifts are tax-deductible.