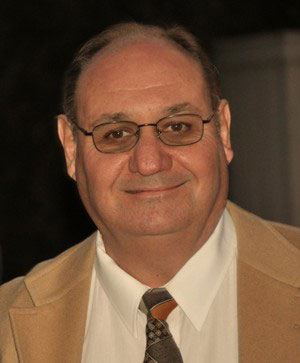 Bill Turner died in his sleep on December 30, 2013 at the home of his sister in Louisiana.
Bill served on the ROCK of Africa Missions Board and conducted missions training with missionaries and outreach teams. He was also a great friend and member of the Life Group I led for 10 years. Bill was a graduate of LSU and Moody Bible Institute and had a passion for international missions, men's ministry and prison ministry. He also served in the military achieving the rank of Captain in the US Army.
Zimbabwe missionary Regina Chari expressed Bill's value to ROCK of Africa saying,
"Bill was a great man and a dear encourager. Without his support and wisdom, I think I would have given up one of any thousands of times in my first couple of years in Africa. He prayed for me regularly and never failed to lift my spirits."
It was Bill Turner who first got me involved with the Influencers Men's Ministry, my Band of Brothers. Bill asked me over and over to join him on a Friday morning, but I was always too busy. After asking me at least a dozen times, I finally agreed (just to shut him up), and I have been there ever since. The birth of Influencers in Zimbabwe, Zambia and South Africa was the result of Bill Turner's faithful persistence -- and all Bill was doing, was inviting a friend to join him for a cool drink at a 'spiritual well' he had found.
ROCK of Africa, Influencers and MANY individuals have lost a great friend -- but our loss is Heaven's gain. Whenever we would wrestle with theological issues, Bill would cap the discussion by saying, "Our first day of really understanding this concept, will be our first day in Heaven."
Today, Bill understands.
-Glen Megill
President, ROCK of Africa Mission